Our Comprehensive Approach
Connecting With Your Fleet Through The PodWheels Network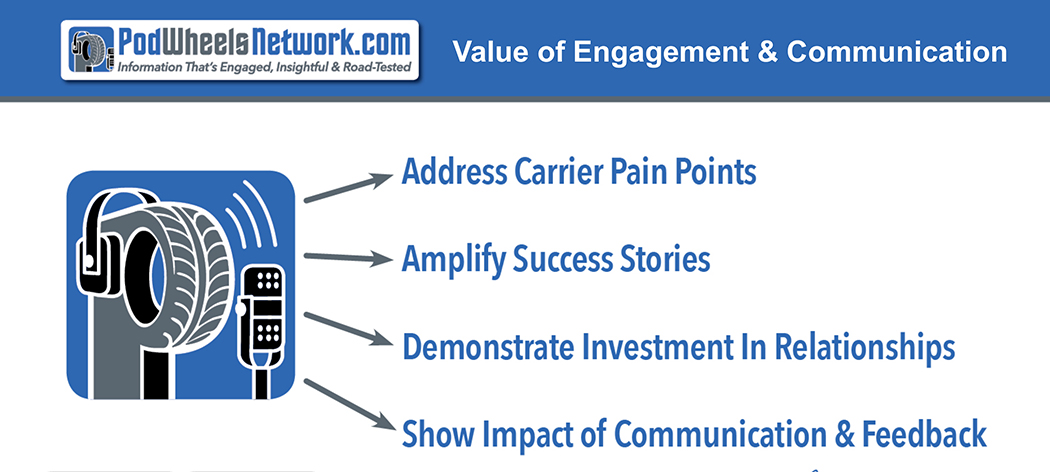 The PodWheels Network has developed a plug-and-play approach with organizations to assess options for podcast productions in which we develop a comprehensive plan to build the program and promote it to your audience.
First of all, our program is designed to provide solutions that are specifically tailored to your fleet. We take the time to get to know your company and your corporate culture. By learning about your strengths and your challenges, we are able to identify podcast development possibilities that will become part of a coordinated communications strategy that we will execute in collaboration with your company. For those fleets which have communications and/or marketing departments, PodWheels is positioned to serve as a fully integrated plug-and-play solution. Our focus is to augment a communications or marketing department and to become a trusted tool that fleets will fully leverage in seeking to achieve their goals.
For those fleets without in-house communications resources, PodWheels has depth of communications, marketing and public relations experience in the trucking industry. We can promote the podcast content we will produce for you and connect that content with your drivers and owner-operators. We have the expertise to facilitate social media and other promotional campaigns. We will work with you on building the right platforms that will get the word out to your fleet about your podcast series on the PodWheels Network.
In working on the process of podcast content development, our professionals place the focus on collaborating with your subject matter experts to best position them for success in their role within the production. We have worked with subject matter experts who are both veterans and novices in the area of Q&A interviews. We take great pride in our preparation for developing segments with our clients. We make every effort to eliminate surprises to allow everyone involved in a production to build a comfort level during their portion of the project. We take those extra steps to make the entire experience easy and enjoyable.
Of course, preparing for and then recording the segments with your subject-matter experts are only two steps of our overall process. The PodWheels Network features expert audio producers who understand how to properly edit interview content, build scripts and bring together all the elements that create an effective production. We work with our carriers very closely on a content review and final approval process that delivers content to your target audience in a seamless fashion.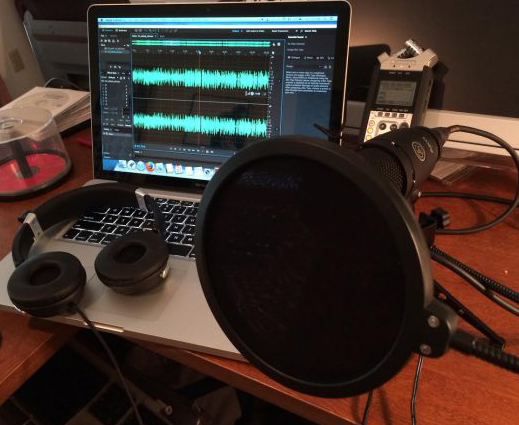 One of our main objectives in working with our fleets and organizations in the PodWheels Network is to maximize the impact of our productions while always being focused on minimizing involvement of the company officials collaborating with us. We are committed to making the most of your time and investment in PodWheels.
In addition to hosting your content on the PodWheels app platform, we are committed to working with fleets to develop effective strategies for sharing selected podcasts highlighting your company across the top public podcast platforms available, including iTunes, Spotify, Stitcher, SoundCloud, TuneIn and Blubrry.com.
The work of the PodWheels Network Development Team is far from finished once our clients' podcasts are released through our app and across the leading public podcasting platforms. We strive to be a one-stop solution for all aspects of your podcast. We provide our fleets with a window into what is happening with your podcasts by making weekly tracking reports and quarterly trend analysis available to you. We believe it's important for our clients to see what's working and what may need to be adjusted.
If you have questions or if you would like to learn more about the PodWheels Network, please emailinfo@podwheelsnetwork.com