Get to Know Podwheels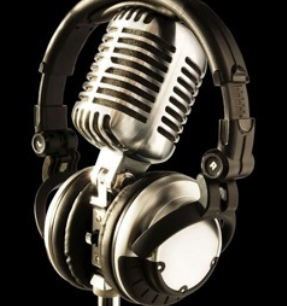 Welcome to the PodWheels Network, a platform dedicated to delivering information through our podcast segments that can help professional drivers and their fleets meet many of the challenges you face out on the road. Our PodWheels Team features experienced professionals who have gained extensive knowledge of the trucking industry by getting to know hundreds of company drivers and owner-operators over the past 20 years.
By listening to professional drivers and working fleets since 1998, the members of our PodWheels team hold a deep appreciation for the value of clear communication between a fleet and its drivers and contractors. When it comes to understanding points of view, especially while establishing expectations and knowing the mission at hand, it has been our experience that operations run best, and the professionals behind the wheel are more likely to be content, when everyone is following the same road map.
One of the challenges with working in the trucking industry is keeping up with the rapid pace of change. It has been said about the trucking industry that, if you don't like change, you are probably in the wrong place. No one wants to be left behind by change, and no one wants to be surprised by something new. Change is sometimes quite hard in trucking, as well as in other aspects of life, but it can also be quite positive.
At our core, the PodWheels Network is a continually evolving communications platform that is focused on assisting professional drivers and their fleets stay ahead of the pace of change in the trucking industry. Our podcasts are committed to covering a range of topics with interesting content and down-to-earth subject-matter experts – all working in an effort to help position fleets and their drivers to achieve the highest levels of success available. We are focused on offering you well-produced podcast content that is both informative and entertaining. Our goal of the PodWheels Network Team is to connect with our audience through presenting podcasts that are capable of delivering a competitive advantage to our listeners.
We are looking forward to serving professional drivers and fleets across the trucking industry. Each one of you helps to move the American economy. There are countless stories and experiences that make up the fabric of this great and vital industry. A large part of our mission is to share as many of those stories as possible and to relay experiences and insight that can make the road ahead a little smoother.
We want to thank you for spending some time visiting with us here on the PodWheels Network website. We would like to invite you to explore our website and listen to our podcasts. Let us know what you think and share your feedback by sending an email toinfo@podwheelsnetwork.com